Are you ready to really celebrate!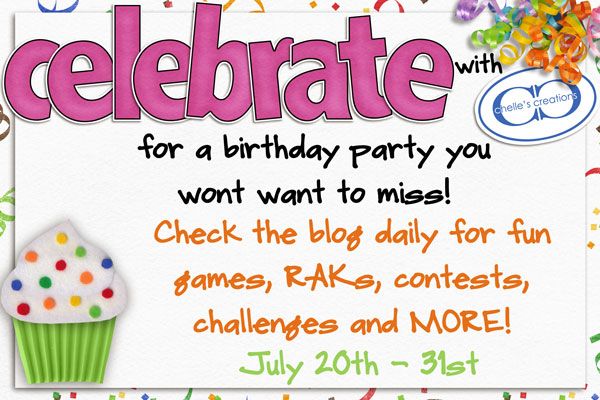 Chelle's Creative Team has "teamed-up" for some very special freebies! We've all posted something wonderful on our blogs, and you can hop from blog to blog and pick up our goodies along the way! (List of stops at the end of this post...in case you get lost! lol)
My freebie is based on a LO I did with Chelle's Celebrate (bold) kit, available at ScrapMatters:
This is the LO I did:
The template is based on the left side of the page: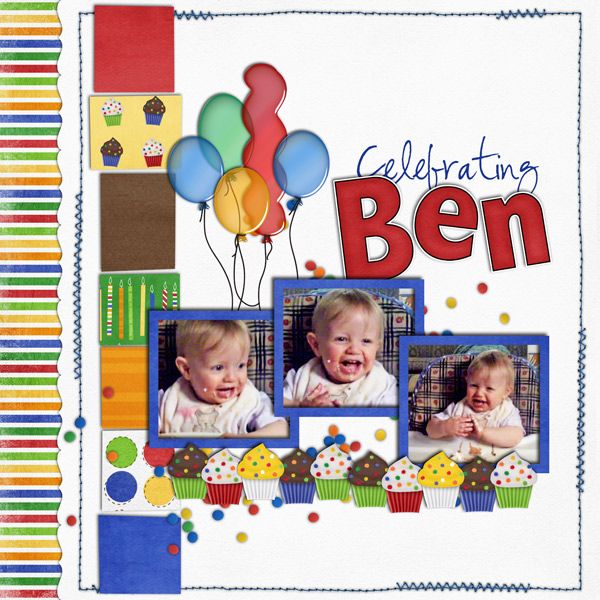 Here's is what you will get: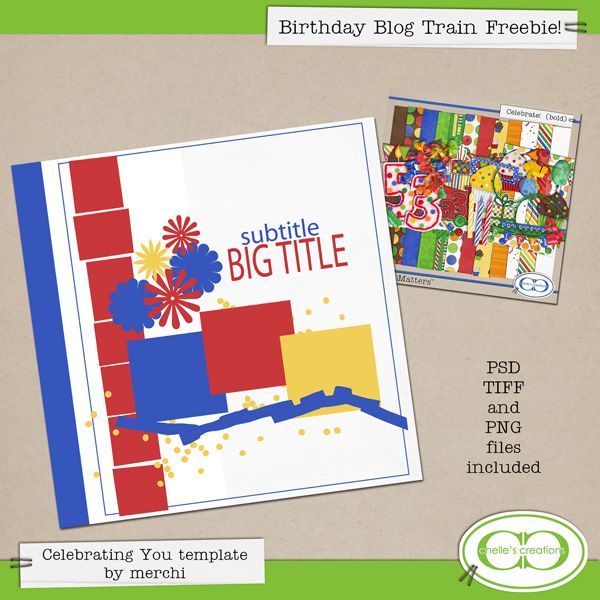 Click the image...or
click here to download
. Then just open, create and enjoy!
After you've done that, be sure to come back and
check Chelle's blog EVERYDAY
for more super stuff! AND...don't forget... Chelle's ENTIRE store is on sale!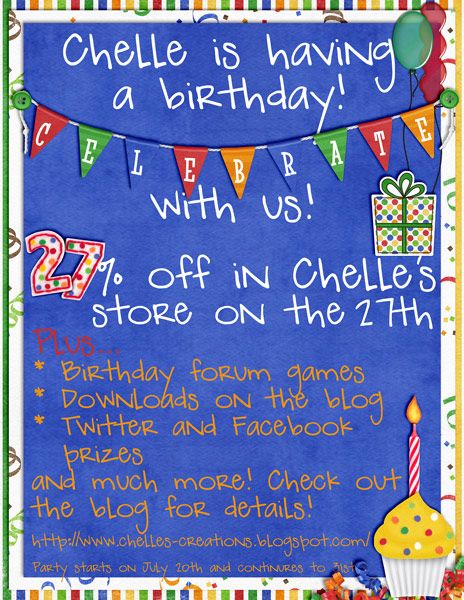 Here is the list of stops along the blogtrain:
Chelle's Blog (Stacey's freebie):
http://chelles-creations.blogspot.com/
Janine:
http://digitalscrappinrocks.blogspot.com
Carol:
http://thepadgettwayoflife.blogspot.com/
Fran:
http://franscraps.blogspot.com
Karen:
http://merchimakesit.blogspot.com/
<<< You are HERE!
Kate & Megan:
http://www.earleyfamily.com
Kayla:
http://www.keepscrappin.blogspot.com
Tanya:
http://www.tanyatumbles.com
Emma:
http://www.scrappy-dappy-doo.blogspot.com
Juli:
http://julifreshfish.blogspot.com/
Heather:
http://heatherw25.blogspot.com/
Tracy:
http://tracykosofsky.blogspot.com
Lastly, Friday is the deadline for Super Fan Saturday...check this out, and get your layout in so you can get that really cool alpha for FREE and be eligible to win a $5 gift certificate to
Chelle's store
!
Have a wonderful day and don't wear out your mouse clicking on all the goodies!
Blessings, *Ü* Karen