Hi-ho!
Do you like guessing games? Do you like winning things?
I know I do!
Well, here's your chance to win BIG with Chelle!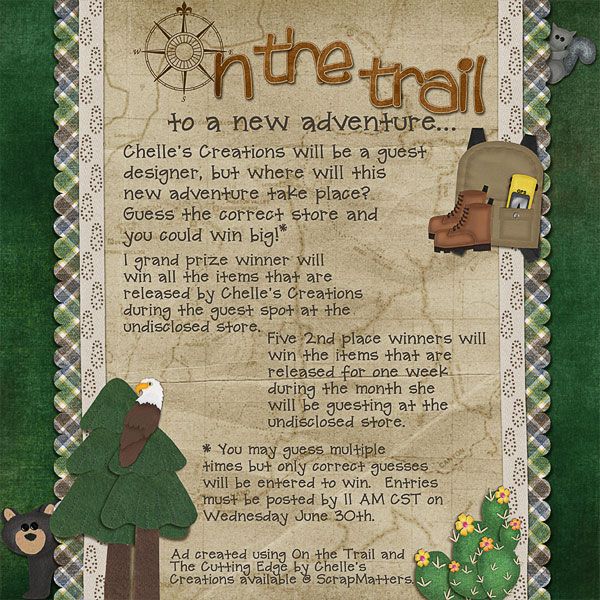 Just guess WHERE Chelle will be a Guest Designer in July. Enter your answer on
her blog
or in the forum at
DigiScrapAddicts
or
DigiShopTalk
. You can enter more than once...but only correct answers will go into the drawing. Entries must be submitted by 9 a.m. PST/10 a.m. MST/11 a.m. CST/noon EST on June 30th.
Now, I bet you're wondering what you might win... The Grand Prize is EVERYTHING Chelle releases during her month as Guest Designer! WOW! Five other lucky winners will be chose to win one week's new release item(s)...five new release days in July = five winners!
So what are you waiting for? Get over to
Chelle's Creations blog
and enter your guesses! And I hope you win BIG!
Blessings, *Ü* Karen