Well, Chelle's birthday celebration is just warming up!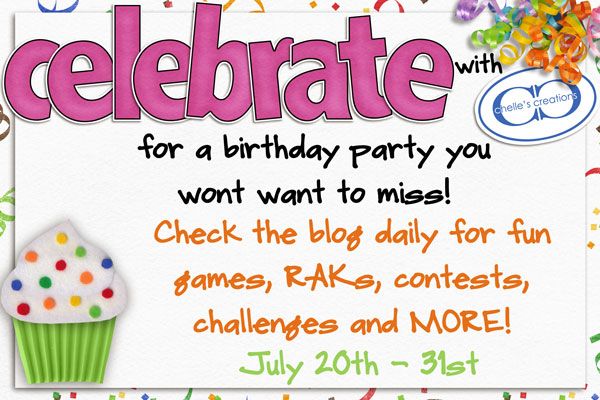 Be sure you
check her blog EVERYDAY
! Her team is giving away presents to celebrate.
This week, I'll be giving away a special gift to one lucky winner...check for that on Tuesday. Also on Tuesday, Chelle's creative team will be hosting a blogtrain! Woot! That means LOTS of free goodies! You surely don't want to miss that! And lastly, also on Tuesday...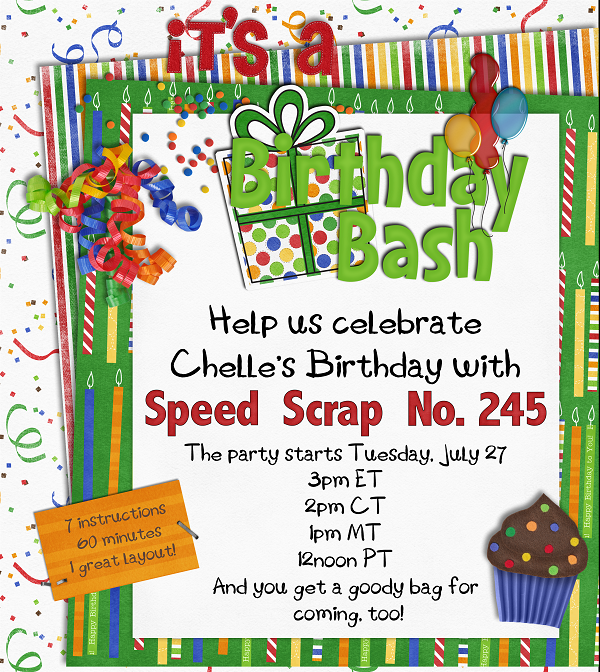 A fantastically fun Speed Scrap! Yay! You know I LOVE those! And the prize for that? Oh, you're gonna love this...
See you at SM on Tuesday for that...and hopefully around and about this week for all the fun!
AND...AND...AND, I'm not done yet... Chelle's ENTIRE store is on sale! Yes! Go grab you some scrapping goodies!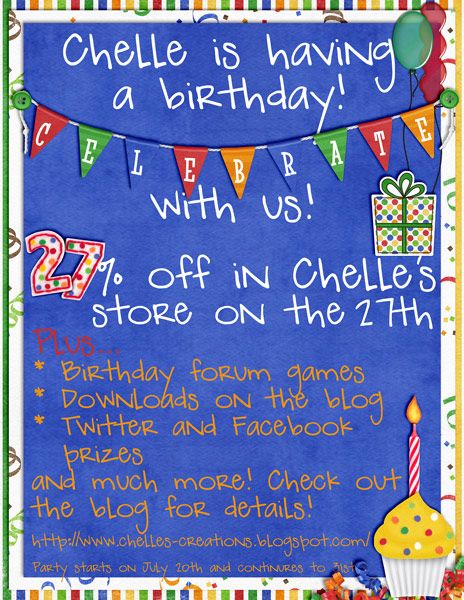 Blessings, *Ü* Karen