Below is all the info you need...why not get your application in today!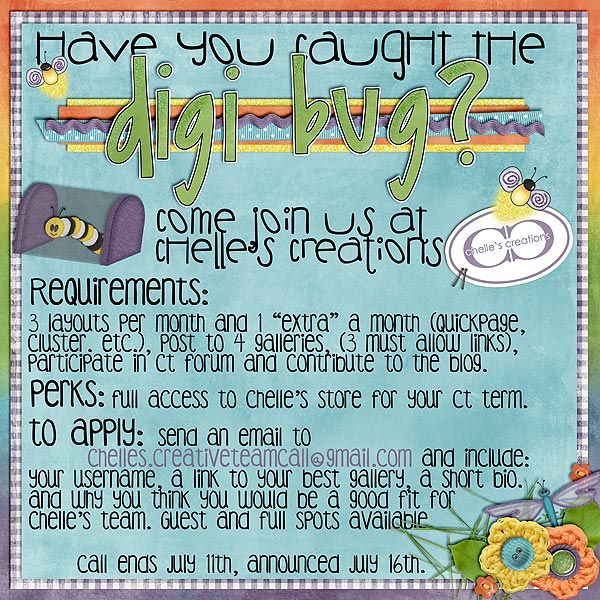 Just in case you can't read the ad, here are the details in Chelle's own words:
I am looking to expand and growing my team with talented scrappers that love to promote my products. Here is the skinny if you can't see the ad above:

The Requirements:

* 3 layouts per month using my products

* 1 "Extra" a month (a quickpage, cluster, etc. that is assigned by CT staff)

* Post to 4 galleries, 3 of those galleries must allow linking

* Participate in my CT forum and contribute to the blog.

The Perks: Full access to my store for your CT term.

To Apply: Send an email to chelles.creativeteamcall@gmail.com and include the following:

* your username and real name

* a link to your best gallery

* a short bio

* why you would be a good fit on my team


Guest and full time spots are available on the team and the call closes on July 11th at midnight PST. The team will be announced on July 16th. Can't wait to see those applications!
I'll be looking to see you on our team soon!
Blessings, *Ü* Karen