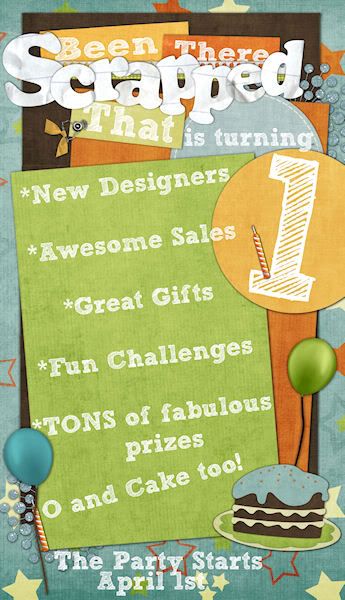 Wow! BIG birthday sal-e-bration going on at Been There Scrapped That! Starts Wednesday, don't miss it! And in honor of the big celebration, and my Grand Opening there...I'm doing a blog train...we picked a yummy color palette, and summer theme...can you guess it? Ice Cream Shoppe! The samplers all look fantastic, and if you visit each stop on the train you will have one fantastic mega kit!
Here's a preview of my freebie:
I know...I'm teasing you...but it's not available until the train starts...only one more day!
Blessings,
*Ü*
Karen
Why not visit my store front?