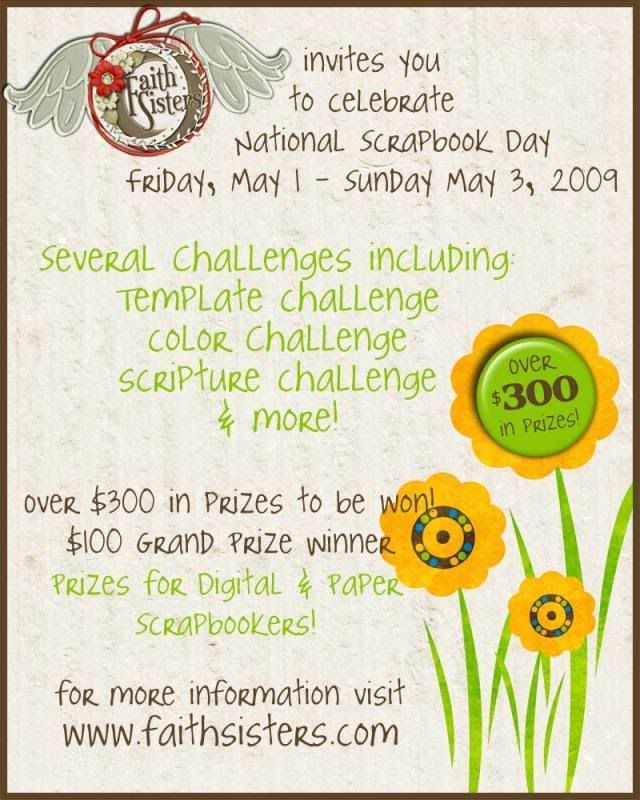 And, yours truly is hosting a Speed Scrap (my very first!) on Saturday evening! This will be part of the fun hoo-rah at Faith Sisters, and will earn you points towards tht $100 grand prize!
I hope you'll join me...here's the skinny...
Saturday evening, 9-11 pm EST, 8-10 CST, 7-9 MST or 6-8 PST.
For the first hour, I will give directions for you to follow. One instruction every 10 minutes. Then, at the top of the second hour, you are on your own to complete your layout. Finally, you'll have a short bit of time to upload to a gallery specific to this challenge! It will be so much fun!
If you have never done a speed scrap before, you have to join me! We'll have a blast!
Blessings,
*Ü*
Karen
Why not visit my store front?